S*Leo Minor Selma
DoB
2006-06-13
Weight
~4 kg
Health
Kidneys

OK 2007-05-15

Heart
OK 2007-05-15
DNA

---

Showresults

3 x Ex 1

3 x BIV

2 x NOM

1 x CAC
Selma är efter samma linjer som vår första ragdoll Jindra.
Hon är en mycket mjuk och stillsam tjej som helst ska gosa och ha det gott.
Hon är en älskad medlem av familjen och har fått smeknamnen Semlan, Smulan eller Gräddbullen :-)
Selma har fått en kull hos oss (en foderkull) som blev väldigt bra.
Kullen vann Best In Show på Spinneriets utställing i Göteborg april 2008
och Ultimo Charon i kullen blev samma dag Best In Show Ungdjur!
Selma bor nu tillsammans med sin syster Sally och två busiga Maine Coon killar
hos våra vänner Jane & Janne i Rosenfors.

Selma is from the same lines as our Jindra.
Selma is a very gentle and kind girl who prefers to cuddle and
enjoys a peaceful and quiet nap on the couch.
She is a beloved member of our family!
Selma is so far the mother of one litter which turned out very well.
The litter became Best In Show at Spinneriet's show in Gothenburg in April 2008.
The same day Ultimo Charon from this litter became Best In Show Kitten!
Selma now lives with her sister Sally and two Maine Coon boys with
our friends Jane & Janne in Rosenfors, Sweden.
August 2008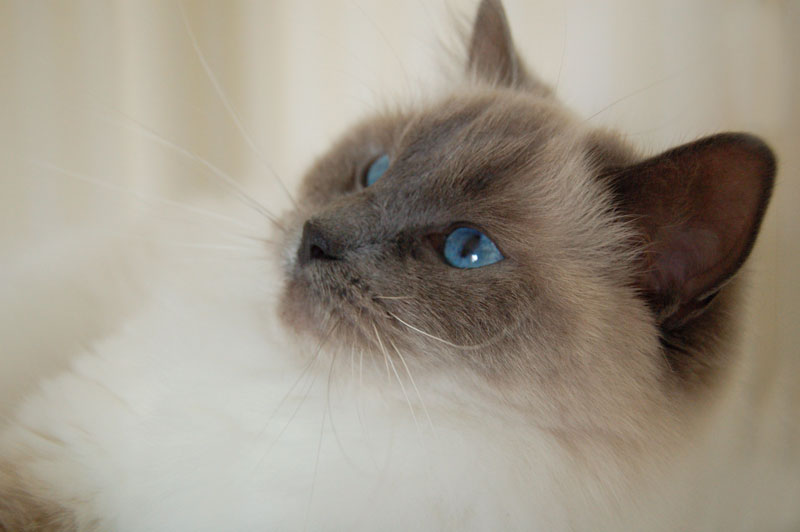 October 2007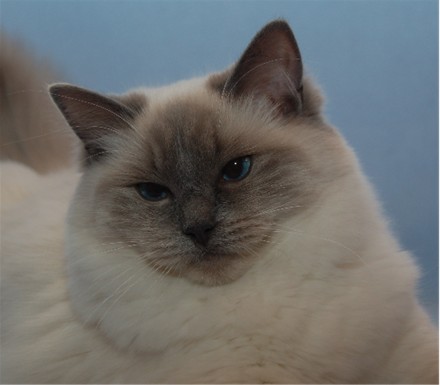 December 2006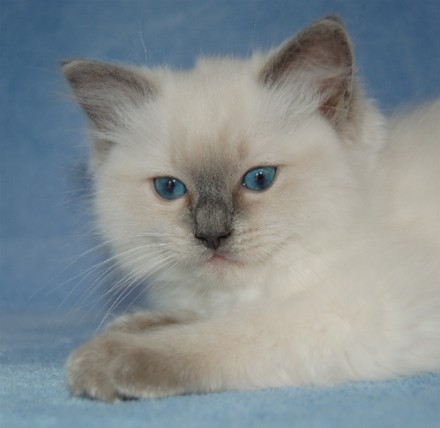 August 2006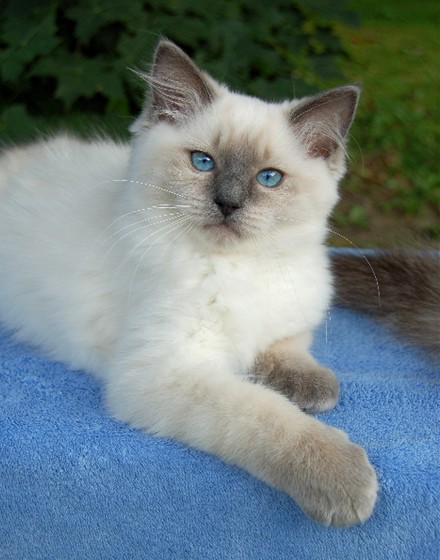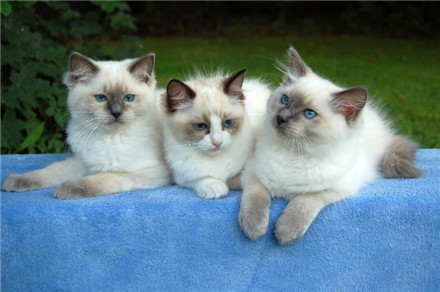 Selma, Sally & Simson
September 17 2006