CH S*Mac Moni's Nina Ricci

2003 - 2009
Nina var en vacker MCO dam av den "gamla stammen".
Hon hade en otroligt vacker färg , väldigt varm och röd precis som hennes hjärta.
Nina var en pratsam tjej. Hon pratade både med oss och med sina barn.
Nina drack vatten med tassen, den enda av våra MCO som visat
det MCO draget....
Nina var en otroligt gosig tjej som både skulle ligga i knät på kvällen i TV-soffan och som
varje natt sov i vår säng. Hon var alltid lugn och vänlig och skänkte stadga och ro till kattflocken.
Nina är mamma till Deep Purple kullen, Jimi Hendrix kullen och U2 kullen.

Vi saknar vår Nina något oerhört!

Nina was a beautiful Maine Coon girl with an exceptionally
beautiful colour, very warm and red. Just like her heart.
Nina was very talkative.She talked both with us and with her babies.
She was an incredible bug catcher and when birds passed outside the net she chirped like a bird...........
Nina wanted to cuddle up in the lap in the evening and she slept next to us in bed every night.
She was a real charmer Nina!
Nina is the mother of the Deep Purple litter, the Jimi Hendrix litter and the U2 litter.

We miss our Nina immensly!

DoB
2003-10-10
Weight
ca 5,0 kilos
Bloodgroup
A
Genotype
A- tbtb Dd ii ss ww Oo
Health
Kidneys
OK 2004-12-09
OK 2006-04-05
OK 2007-05-15
Heart
OK 2004-12-09
OK 2006-04-05
OK 2007-05-15
DNA
2006-06-26
neg /neg

HD

normal/normal
Sire
IC Overlord Bacchus
Dame
S*Baccheoni's Love Hurts

CHAMPION
2xCACIB
1xBIV

Nina Aug 2009, 6 years old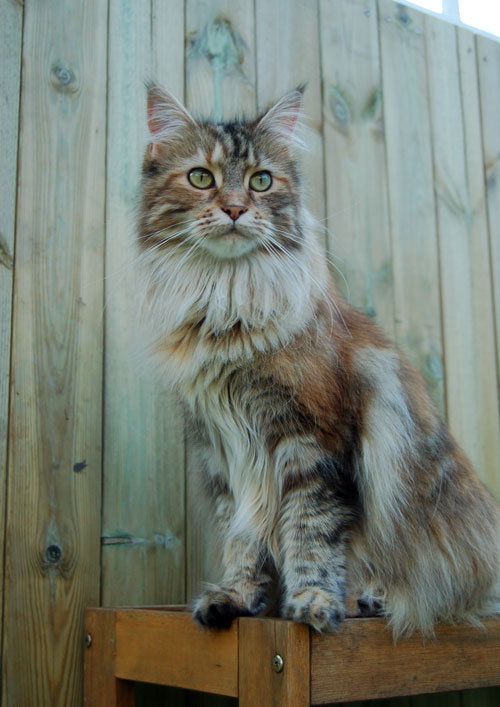 Nina Aug 2007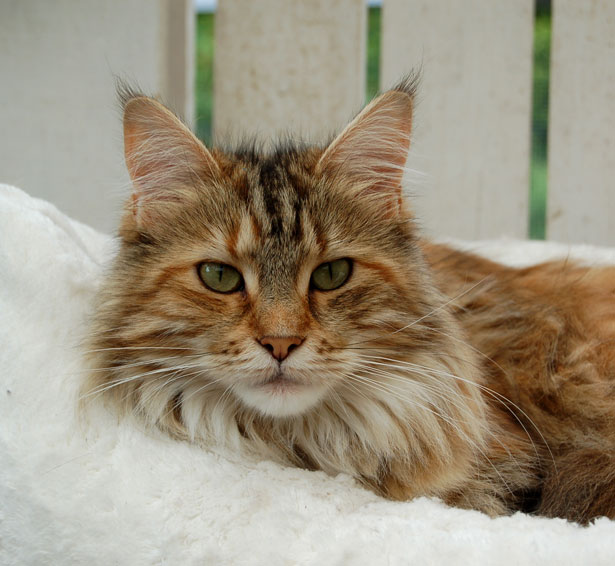 June 2007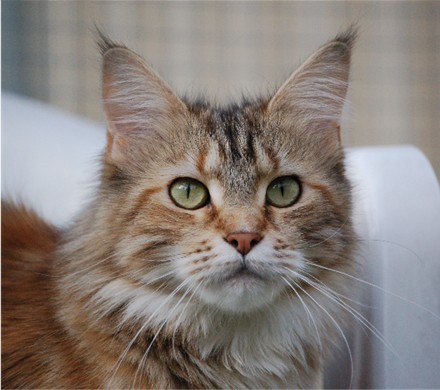 April 2007 shortly after her second litter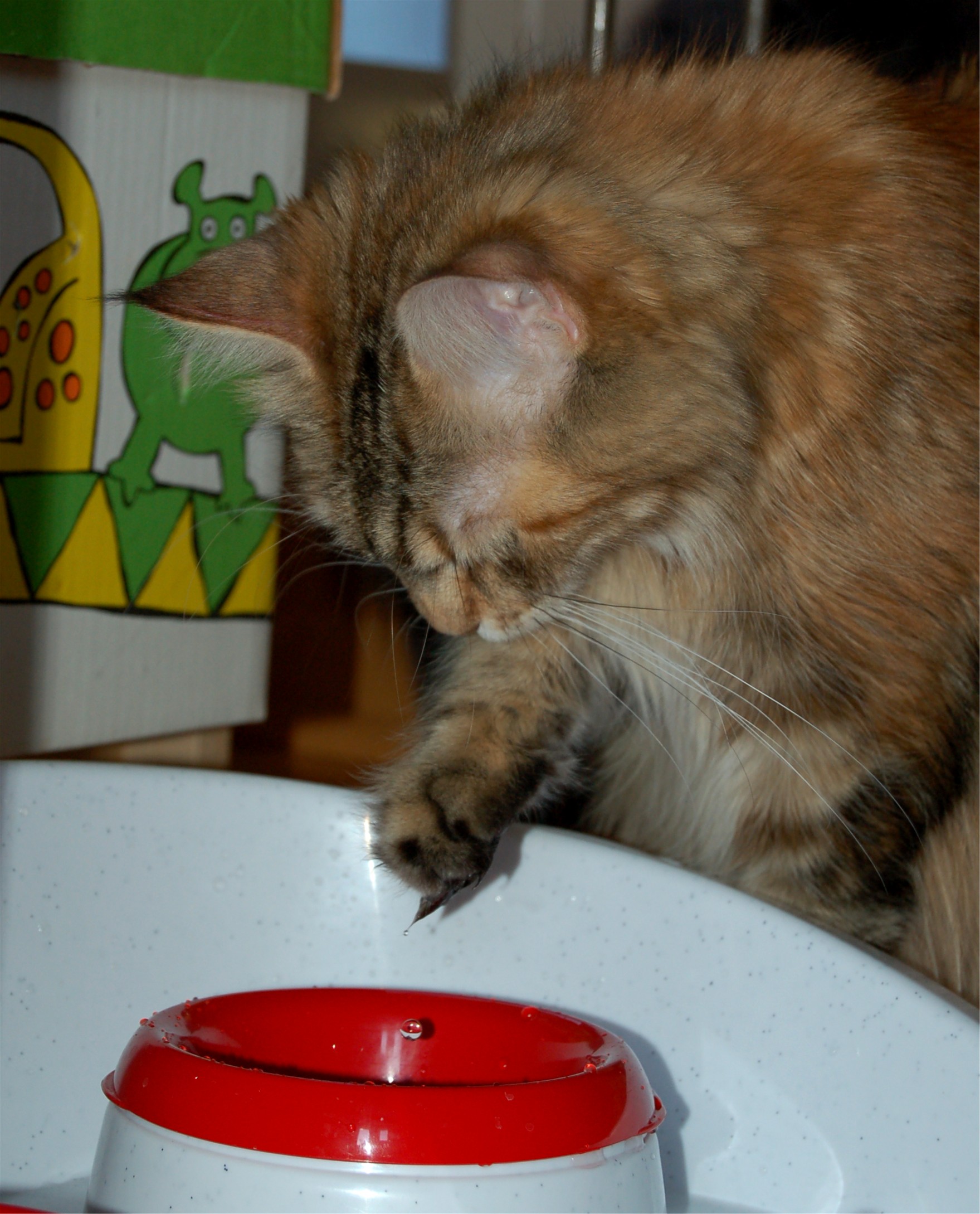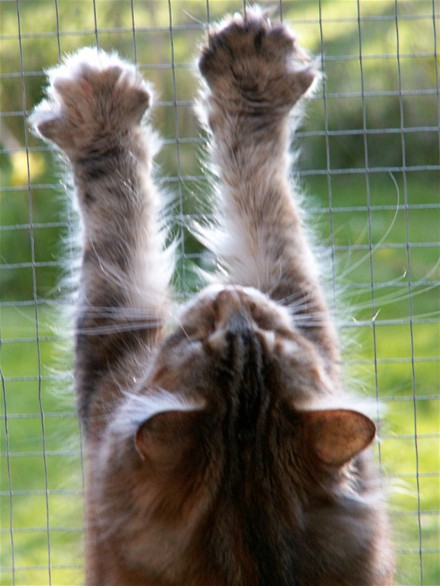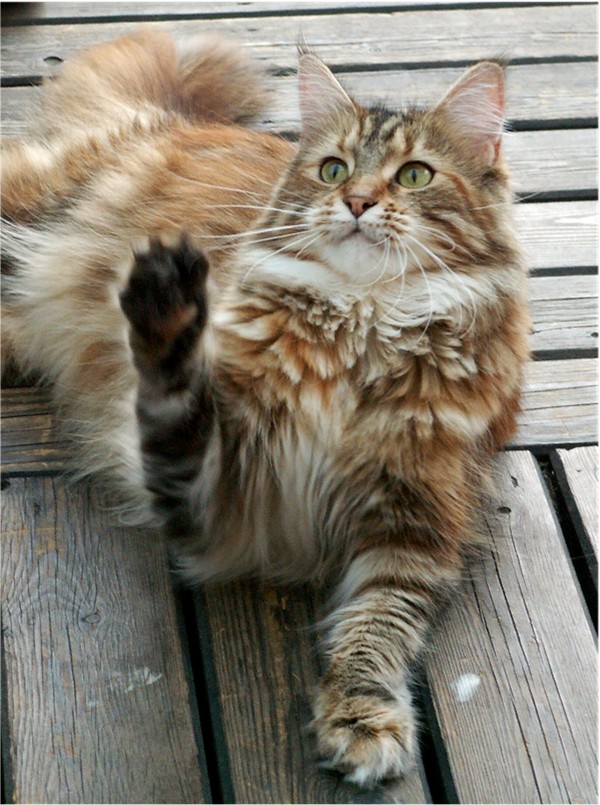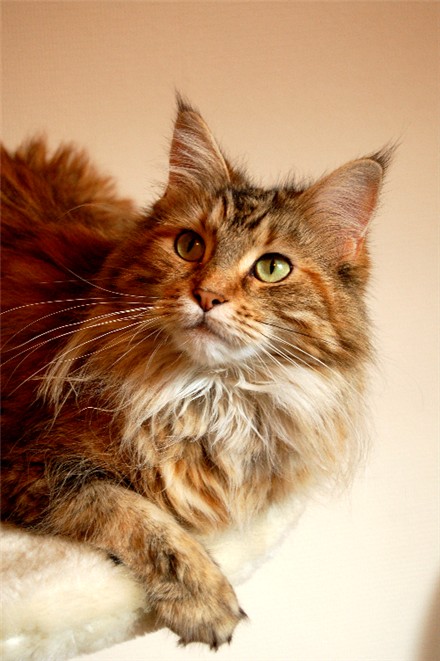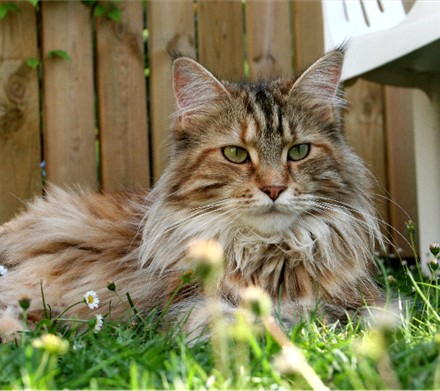 Photo by Ingela Nylander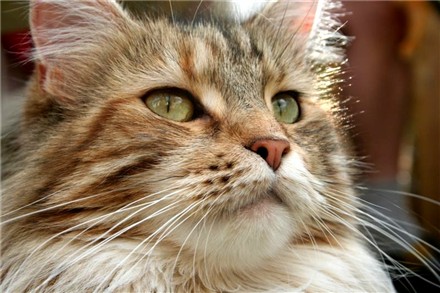 Photo by Ingela Nylander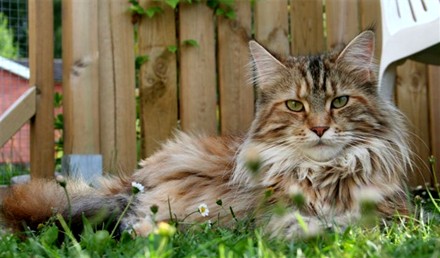 Photo by Ingela Nylander